Activities
Fishing, Hiking, Boating, Biking
The Beauty of our Area . . .
Quiet Waters Ministry uses Tailwaters Lodge as its base of operations.  Tailwaters Lodge is located on the pristine South Holston River, nestled in the Appalachian Mountains of Eastern Tennessee.  The river is known for fantastic trout fishing, deemed one of the best in the East, and the area also has hiking, boating, kayaking, and bicycling.  There are also quite a few local attractions such as Bristol Caverns, The Virginia Creeper Trail, Rhythm and Roots Festival, and the Bristol Speedway.  For more on the area, go to tailwaterslodge.com.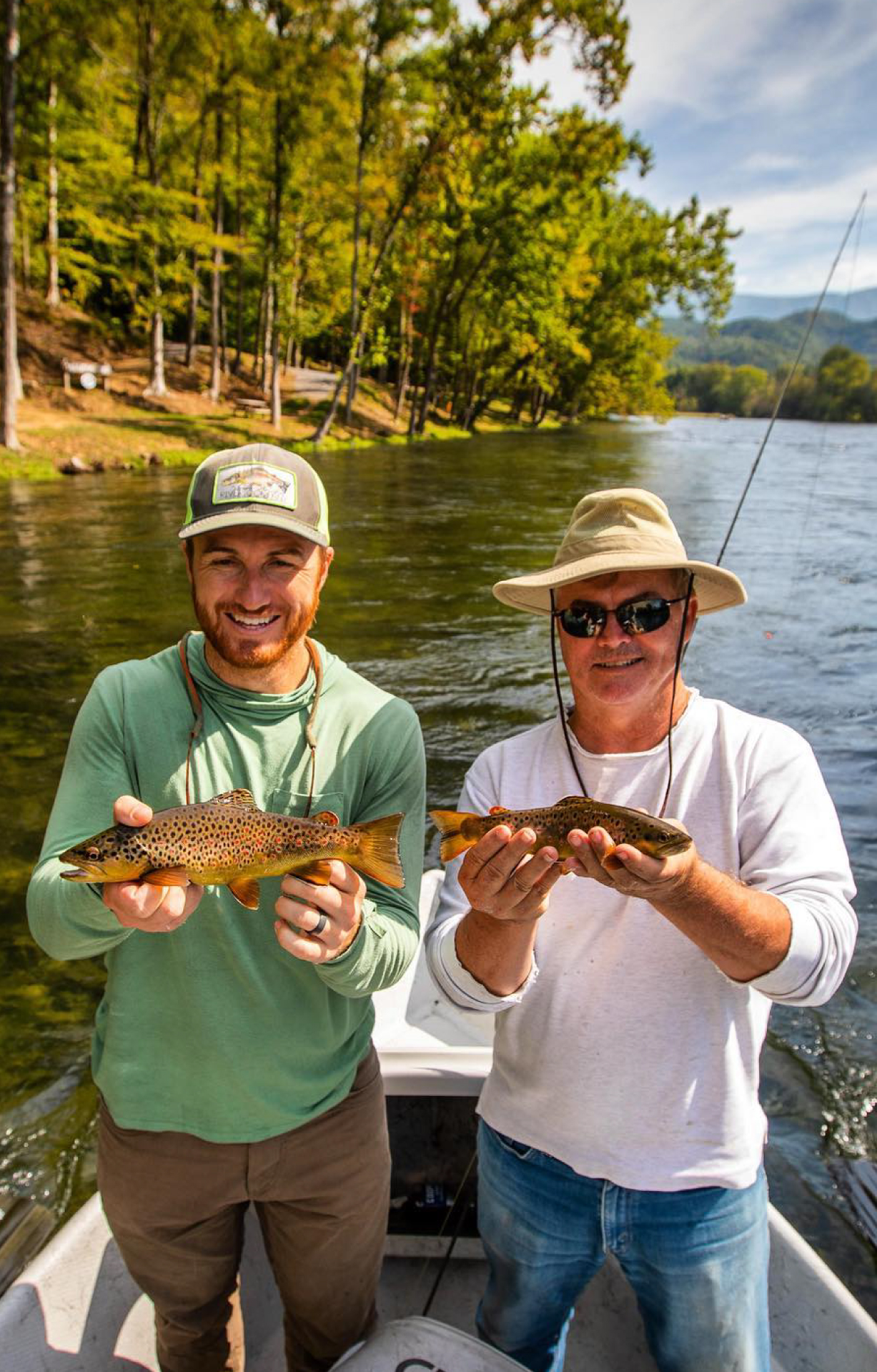 Fishing & Boating
Float-fishing might be your best introduction to fly fishing.  Experienced guides provide your gear, tie your flies, net your fish, and even untangle your line (yes, it happens!). They will teach you how to cast, where to cast, when to set your hook, how to bring your catch into the net, and will even provide lunch!  All you have to do is catch fish!
Spend the day with an experienced guide or do-it-yourself, either way you'll have a fun day on the river. Walk out the lodge with your waders on, for a very short walk to the river.  Enjoy the sparkle of the river, watch a heron glide over the water and enjoy the backdrop of the nearby Appalachian Mountains while teasing a trout to take your fly.
The South Holston Lake Dam is only one-mile away. Walk to the dam along a quiet access road and into the woods along the shoreline to the spillway for a quiet, serene 4-mile hike, or drive to the dam and hike 3-miles. Either way, you'll enjoy a peaceful day in the woods. We have easy access to lake, mountain, and river trails.
Please feel free to contact us with any questions you may have.
371 TVA Rd, Bristol, TN, United States, 37620